ARCE 2019 Scholarship Interview for All Regional Applicant Date Extended to September 3rd-5th, 2019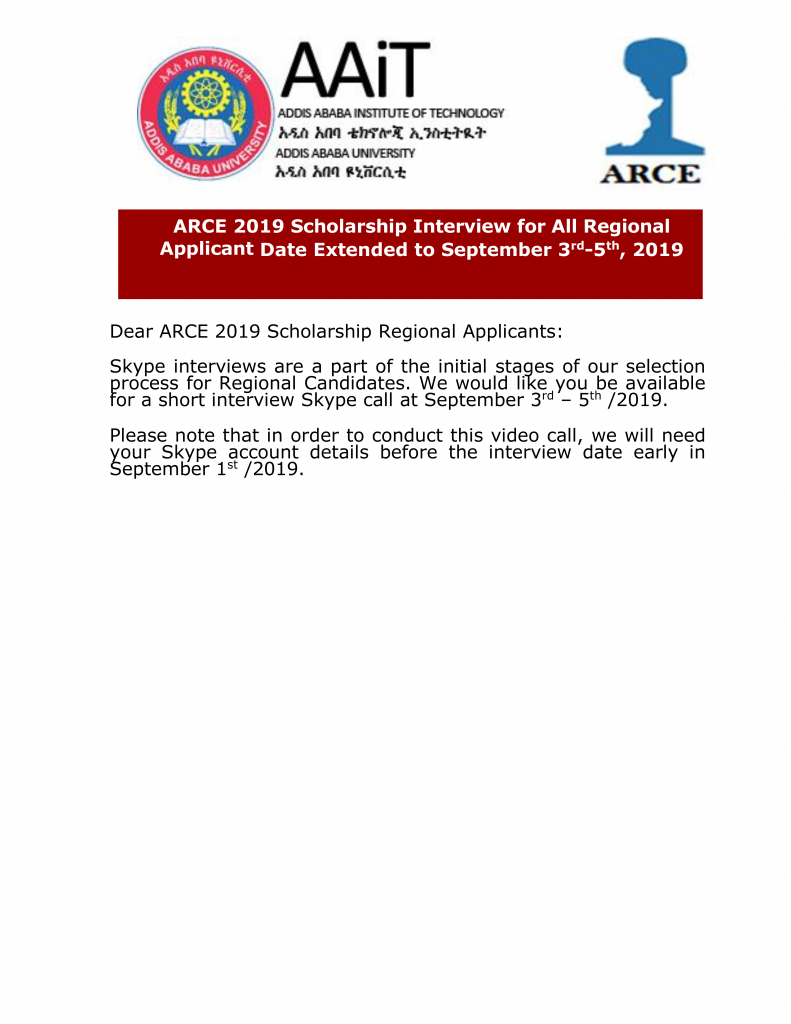 ARCE 2019 Scholarship Interview for All Regional Applicant Date Extended to September 3rd-5th, 2019
Dear ARCE 2019 Scholarship Regional Applicants:
Skype interviews are a part of the initial stages of our selection process for Regional Candidates. We would like you be available for a short interview Skype call at September 3rd – 5th /2019.
Please note that in order to conduct this video call, we will need your Skype account details before the interview date early in September 1st /2019.